Why Select Us?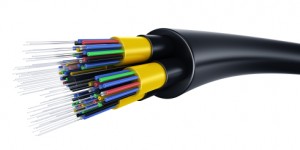 We offer fiber cabling installation in all 50 states. With hundreds of fiber cabling installation experts nationwide and over 10 years of experience in the cabling industry, there isn't a job we can't complete. We have performed thousands of installations, serving clients such as General Electric, Callaway Golf, Chanel, Six Flags, New Balance and more. We help small and large businesses, so give us a chance to complete your installation.
Call today for a FREE site survey & FREE estimate – (800) 447-2871
Our Clients
Fiber Cabling Installations Nationwide
Alabama
Alaska
Arizona
Arkansas
California
– San Jose
Colorado
Connecticut
Delaware
District of Columbia
Florida
Georgia
Hawaii
Idaho
Illinois
Indiana
Iowa
Kansas
Kentucky
Louisiana
Maine
Maryland
Massachusetts
Michigan
Minnesota
Mississippi
Missouri
Montana
Nebraska
Nevada
New Hampshire
New Jersey
New Mexico
New York
North Carolina
North Dakota
Ohio
Oklahoma
Oregon
Pennsylvania
Rhode Island
South Carolina
South Dakota
Tennessee
Texas
Utah
Vermont
Washington
West Virginia
Wisconsin
Wyoming
Fiber Cabling Advantages
Fiber cabling, also known as fiber optics and optical cabling, is arguably one of the greatest breakthroughs in communications and information transfer in history. Fiber cabling is the preferred method of information exchange where considerations like quality of the signal, interference, security and speed are of prime importance; transferring information via light allows for lower power requirements, increased signal clarity and a surprisingly cost-effective solution to metal-based wiring strategies.
Fiber optic cabling offers substantial savings over other types of wiring, even the familiar co-axial cabling that has dominated within the communications industry for some time. Fiber optics are often made of purified glass that is about the same diameter as a human hair, but this glass can be manufactured in much longer, flexible lengths. Many of the television, Internet and communications industry giants have embarked on a path to converting as much of their infrastructure to fiber optics as possible and many offer incentives for customers willing to upgrade.
What is Fiber Cabling?
Fiber optic cabling consists of strands of purified glass, or even plastic, rods that conduct specific wavelengths of light, analogous to the electrons carried along a copper wire. However, light traveling through glass or plastic is not susceptible to the same problems that metal conductors are; the electromagnetic radiation that results from current traveling through a wire is not present in optical conductors, and optical conductors can be made much smaller than metal ones. Both of these aspects combine to make light transmission almost impervious to interference.
Fiber cables can also be installed with less impact to their surrounding areas, since they are so much smaller than other wiring systems, and require less site surveying, construction and fewer installation needs. These make them even more appealing to homeowners, businesses and industrial applications that have aesthetic, environmental and cost considerations to take into account.
Optical Cabling Installation
Fiber optic cable is more versatile, flexible and easier to install than other options, but just as with any other type of technology, a great deal of experience is needed to properly install new cabling. Something as simple as handling the cable wrong can damage or alter the internal structure, which is one of the many reasons that most situations will require installers from the television, phone or Internet company providing the service. This is often part of a package deal for new customers or those building new structures, but the advances in optical technologies have reduced the costs to the point that most settings near suburban areas are perfectly suited to optical upgrading.
The installation is so critical, the best avenue to pursue is through the channels of the company providing the communications. These companies will have their own trained staff, as well as a list of acceptable contractors, where applicable, that are qualified and experienced with fiber optic installation and the standards used by that particular company. Choosing providers and installers are often the most time-consuming steps of converting to optical technologies, but the growing number of communications companies that are employing this cutting-edge technology is taking much of the challenge out of that as well. Competition, new technologies and demand for better communications are leading to new options and opportunities, all of which are becoming more common and cost-effective than ever before.